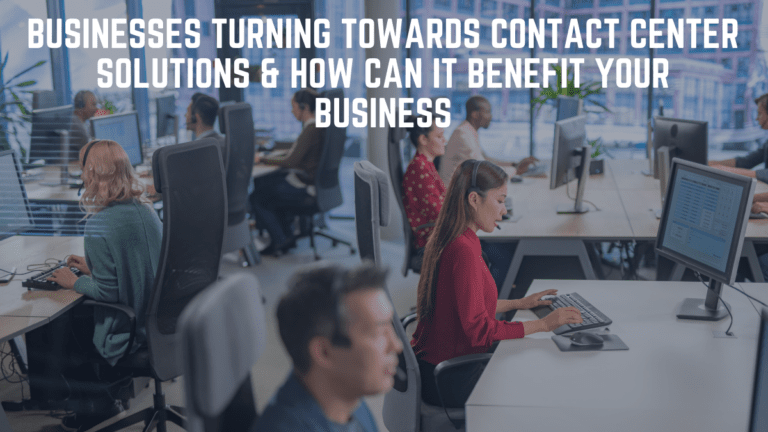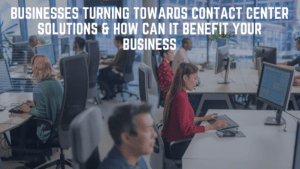 Companies have customers, and they interact with the company's customer service agent, and the agents face challenges. Handling it professionally is essential for business success. It is vital to have a recurring client, and communication needs to be handled professionally and aesthetically. Poor customer service benefits competitors.
Many factors manage these challenges. For example, customer service may seem impossible, but modern technology indicates a flash of light at the end of the tunnel.
The primary way to manage these challenges and barriers is to respond effectively, with restraint, and on time, thus positively impacting customer service evaluation and increasing customer loyalty and business profitability.
Here are some common pitfalls that large and small companies face in customer service –
The customer service agent may not answer the question accurately.

Turning blind calls to the wrong departments.

Not understanding what the customers want.

Dealing with angry customers.

Report problems to supervisors and incorrect data.
Here, the role of the contact center solution comes in!
A contact center solution is a platform that facilitates customer communication through setup or software that is deployed through the cloud or on-premises in the enterprise.
Organizations can use call center software solutions for incoming and outgoing calls. For example, your agents, support teams, or sales teams can use cloud or on-premises calling and live chat for their communication needs. Cloud-based call centers are hosted in the cloud because there is no infrastructure to take care of, which is one of the most lucrative options companies are turning to.
Call center solutions can be integrated with Customer Relationship Management (CRM) of your choice to maintain a customer database with past customer interactions, which can help agents learn, track past issues and provide quick solutions. With a call center solution, your organization can be available 24/7 and use many features like conversational A.I., chatbots, voice bots, and voice blasters that improve customer service processes and reduce reliance on customer service agents. Your agent only needs to be present to clients whose queries have not been resolved by A.I. or chatbot functions, thus reducing human agents' workload and helping them focus on more important concerns.
Some of the benefits of call center software that you should be aware of –
Reduce human error 
Minimize human error when a customer calls in odd working hours or reduced business hours, as organizations employ less-skilled workers. Also, sometimes there are excellent knowledge-based training programs that customer service agents need to study and understand. Using Call Center Software Solutions, A.I. can handle simple routine queries, and complex inquiries can be left by simply routing calls to the human customer service agent.
Improved efficiency and productivity
An overview of how your organization's customer service sector works is one of the most significant insights that all businesses seek. Organizations may be available 24/7 for customer support using A.I. cloud-based calling solutions. They may raise necessary/complex questions to human agents by accurately routing calls while maintaining call details/call tracking and logs through the cloud.
Consistent customer experience
Customer satisfaction is critical to a business's success as it is the final point of contact for your customers as they judge your organization's ability to provide services. Therefore, an organization needs to use the right solutions to communicate with customers. Unfortunately, sometimes a customer service agent forgets to move an important thing or takes training. These issues lead to inconsistencies in customer service. Combining quality call center software with a live chatbot or voice bot can help alleviate this problem by becoming more intelligent over time and more accurate when interacting with customers. In addition, the best call center software provides customers with a consistent experience every time they make a call and provides a seamless transition through a human agent between incoming calls.
Quality Inspection
You can check the quality of service provided to customers with transparency and check the basics of call tracking to check the agent skill set, listen to customer and agent calls, or call if the agent makes a mistake. Verified reports, including call times, resolution repair times, waiting times, etc., can also show revenue per call.
Best Vision = Best Strategic Decision = Best Business 
Improved reporting metrics, real-time updates, instant decisions, and the latest insights help make the best strategic decisions for organizational improvement. In addition, it helps to establish excellent customer relationships without worrying about call tracking, incoming call alerts, live chat, or complete call center software solutions.
Cloud-based call center solutions also help speed up your business process while working from home!
It makes your process scalable, manageable, customizable, and accessible.

Ignores the need to install additional hardware

It makes the transition convenient and smooth for the call center agent and, in turn, makes it easy for the organization.

Remote work saves company costs.

Automated processes for managing stress due to low workforce and high demand
With cloud-based software's enhanced convenience and ease of use, call center-related processes are streamlined. As a result, many companies are more involved in cloud-based customer communication technology, as the Covid-19 is the new generic for adapting to environments and situations.
With the above features and benefits, organizations must take advantage of call center solutions to grow their business smoothly and efficiently.