99.99% network uptime: Our servers are in Canadian tier 3 data centres and we partner with only the highest tier 1 carriers to ensure our reliability and call quality are second to none.  We are meticulous in our attention to detail in every aspect of our solutions.
97% Customer retention rate: At Intratel, we know that we're doing something right! Just ask the 97% of our loyal customers who continue to leverage the advanced VoIP technology we offer year after year.
No contracts: When you sign up with Intratel, you sign up for absolute freedom. At Intratel, our goal is 100% customer satisfaction.
Custom solutions: At Intratel, our VoIP solutions don't come pre-packaged. We know that your business has unique needs, so get the right number of lines and features to enable productivity and meaningful customer interactions, without the extra cost.
Value for money: Intratel offers some of the most affordable VoIP phone services in the GTA.
GTA-focused: Based in the GTA, Intratel specializes in equipping businesses in the region with advanced communication solutions.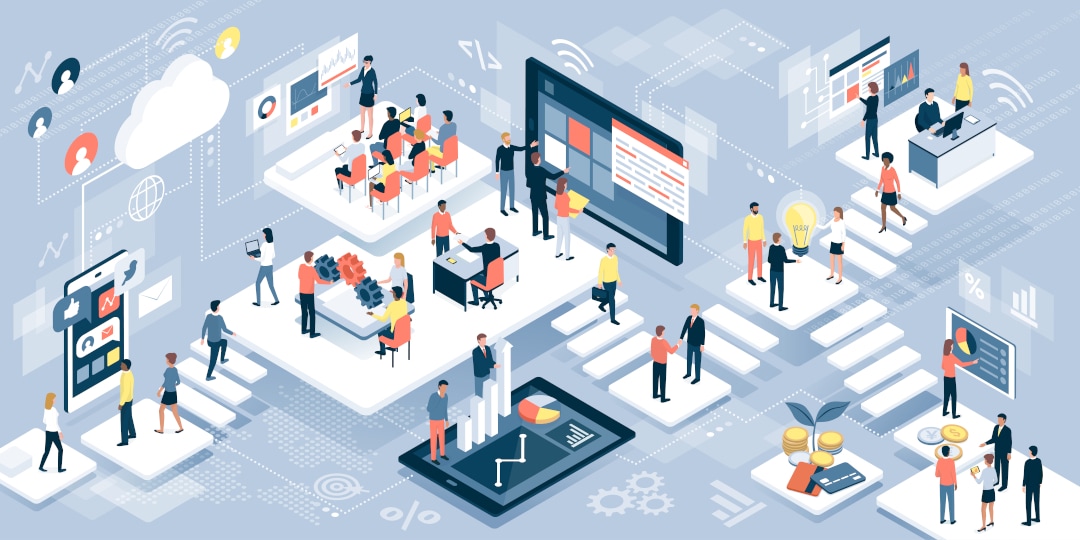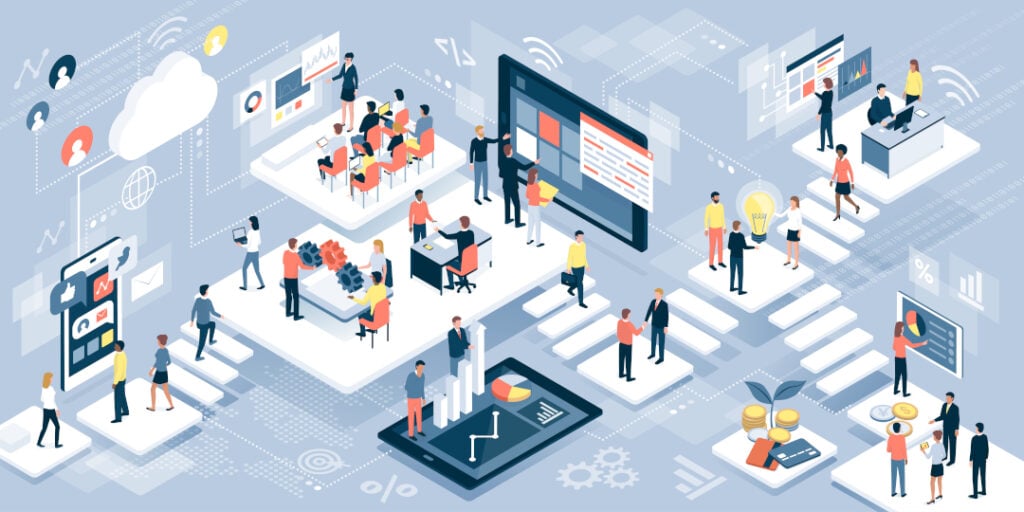 Intratel vs. Other VoIP Providers
Full Flexibility and Scalability
Intratel specializes in equipping businesses all over the GTA with affordable, flexible, and fully scalable communication solutions. Every growing enterprise has its own needs, which is why Intratel doesn't offer pre-packaged solutions.
Hybrid Migration
A lot of other providers only offer an all-or-nothing migration to VoIP phone systems — but not Intratel. Hybrid migration allows you to replace any combination of hardware, software, and phone lines only as needed, allowing you to upgrade your communication system comfortably and sustainably, with virtually no downtime.
Remote Collaboration
Leverage high-speed network connections for VoIP phone lines across multiple locations. Powered by high-speed Internet and equipped with web-based call management and monitoring, all you need is one powerful phone system for remote collaboration across offices.
Personalized 100% Canadian Service
At Intratel, leading service is our guarantee. Our niche focus in the GTA allows us to craft communication solutions and deploy VoIP technology to businesses in the area with the utmost precision. Because we know the area, we know exactly what you need to beat the competition.
What Our Customers Say
Still thinking of making the switch to Intratel's leading business phone service and VoIP solutions? See what our loyal customers have to say, and discover how you can emulate their productive experience with our advanced technology: Intratel is trusted by companies of various sizes and operational demands, including:
Urtech Manufacturing
Kodarin Industries
Spectrum Patient Services
MDG Computers
IDS Canada
Straight From VoIP Experts
Intratel is recognized for being a leading VoIP provider — just check out what independent reviewers have to say about the way we deploy advanced call management and collaboration features to businesses all over the GTA and Canada:
5-star rating: Intratel has a 5-star rating from independent reviewer voipreview.org across communication essentials like sound quality, reliability, call management, customer service, and price.
100% recommended: Intratel is 100% recommended by reviewers, thanks to unparalleled support, advanced technology, and scalability; as noted by a long-time client who migrated a $150,000 phone system to Intratel's PBX solution.
Wide range of service locations: Based in the GTA, Intratel services various locations, including Toronto, Mississauga, Brampton, Oakville, Burlington, Hamilton, and everything in between. Intratel combines its own experience as a business in the area to provide solutions that are tailored according to the local market.