Toll Free Service Provider for Canadian Businesses
Intratel can help your business get a toll-free number with any of our communications services. Toll-free numbers allow customers in Canada to call your business long-distance from a landline for free! This encourages calls from existing and future customers outside of your local area.
Toll-free numbers in Canada begin with one of the following dialing prefixes: 800, 833, 888, 877, 866, 855, or 844. Those three digits are specific to Canada and the USA while other countries will have different toll-free codes. Any of these calling codes can work for your business, but keep in mind that a vanity number or 1 800 number in Canada can be hard to obtain. In the case that a 1 800 number is not available, we can offer you one of the alternate calling codes.
Toll-free numbers are billed based on usage, the same way a local number is based on volume, your phone system, and included services. As far as toll-free number service providers go, Intratel has been the number one choice of many businesses across Canada.
Features that Make Intratel's Toll-Free Service Shine
Call Forwarding
Easily set up call forwarding to a single or multiple international toll-free numbers around the world.
Record calls to monitor their quality and get reference details about the call.
Get voicemails for missed calls directly in your email inbox as an audio attachment.
Route and reroute calls to the correct respondent via dial-pad or automated prompts.
Get affordable SIP termination worldwide with SIP trunking from Intratel.
Getting a Toll Free Number is Easy with Intratel
Toll-free numbers are essentially virtual toll-free numbers that allow you to connect with multiple callers around the world. These number helps businesses establish their legitimacy while they leverage them as helplines that allow customers to reach them for free.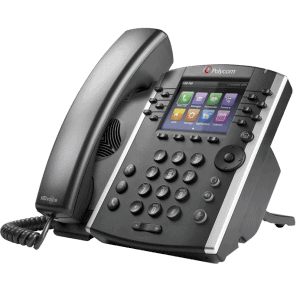 Contact Us Quickly!
Intratel's Toll-free service comes with a plethora of features, which include but aren't limited to the virtual attendant, call forwarding, etc. At Intratel, we help your business look professional by arming you with affordable and legitimate-looking helpline numbers.
As a toll-free service provider in Canada, Intratel can offer your business a toll-free number with each of our fully customizable phone systems: VoIP phone lines, Hosted PBX, or On-Premise PBX. No matter the size of your business, from start-ups to enterprises, we have a communications solution for you. So if you are looking for toll-free numbers for your business, then proceed to choose from one of our business phone services, and get a toll-free number today!
Intratel's Toll-free numbers come with:
Easily connect with customers, park, record, and queue calls. Also, transmit digital faxes to partners, and keep up with messages even when you're out of the office with Intratel's hosted PBX system.
Get advanced queue monitoring, call recording, and voice conferencing for increased customer satisfaction and measurable performance improvements with Intratel's On-Premise PBX system.
Stay connected to customers 24/7 through call forwarding, toll-free and long-distance calling, and upgraded voicemail management with VoIP phones integrated with your PBX system.
Intratel offers VoIP phone systems and hosted PBX that offer complete scalability according to the size of your operations. A perfect solution for call centres.
Areas We Serve
Our Service Covers Several Integral Regions Across Canada. Areas where you can avail our services include:
Stoney Creek
Grimsby
Niagara Falls