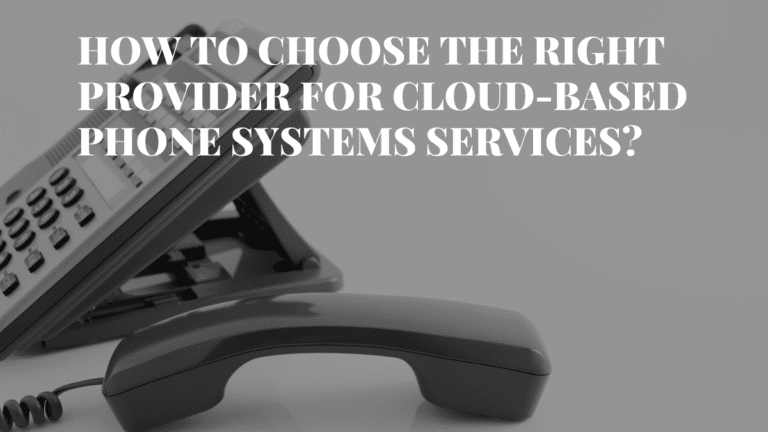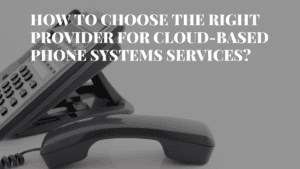 There are plenty of options for cloud-based phone systems. A cloud-based phone system is a telephone service that allows you to make calls over the Internet and store data in the cloud.
These systems are affordable and reliable.
Of the many phone systems available for small businesses, the cloud-based system is the most popular choice, offering reliable service, low cost, and many business-friendly features. 
What is a cloud-based phone system?
A cloud-based phone system is a telephone service that allows you to make calls over the Internet. It is also called Cloud Calling or Voice over Internet Protocol (VoIP) phone system. Cloud-based phone systems work differently than traditional analog phones, which use copper wire or optical fibre to make connections between two contacts so that that data can be stored and hosted in one or more secure data centres. 
Cloud-based phone systems can be used using many devices, such as traditional phones with adapters, smartphone apps, computer calling software, or VoIP-enabled phones. A cloud-based phone system is a hosted PBX or private branch exchange. All data is stored and accessed through the cloud, saving you time and money by allowing you to update and protect your information quickly.
Features for a cloud-based phone system
The main advantage of a cloud-based phone system is the abundance of features that come with your package. Here are the key features you should check:
Voice Mail: This feature is standard with cloud packages and permits you to receive messages during missed calls.
Messaging: Also called team collaboration, this feature permits many collaboration methods such as screen sharing, file sharing, document editing, and conferencing.
Do Not Disturb: It sends all incoming calls directly to voicemail without the phone ringing.
Caller ID. It lets you know who is calling. Caller ID shows caller number and name- This can be useful for identifying which calls are important and which calls are spam.
Ring group: Group ringing is a valuable feature for a team answering a group call from the same client. Whenever the phone rings for that team, every member will be notified.
Call forwarding. This feature allows users to send calls to another number.
Online management. Most cloud-based phone systems are managed through portals or management systems where administrators can add users, assign numbers, create ringing groups, and view contact data. In addition, users can check voicemail, access company directories, and set up call forwarding routes.
Unified Communications. It is also known as a single cloud solution or an entire cloud platform. It enables real-time collaboration and allows businesses to integrate their communications services such as CRM, live chat, analytics, and more into one app.
Voicemail over text or email. Voicemail to Email, or Voicemail to Text, is a handy feature that translates voicemail messages into email messages or text formats that are easy to manage.
Automated attendant: The auto attendant automatically answers phone calls to your business and directs the callers they are trying to reach.
How do you decide if your business needs a cloud-based phone system?
There are several factors to consider to find whether a cloud-based phone system is appropriate for you. They are: 
Equipment: Whether you already have IP phones that can easily connect to the cloud system? Or are all your phones traditional and need a desk phone adapter? Your existing equipment can significantly impact costs, so think carefully.
Cost: You have to decide the features you wish to pay for your current system, features you do not need, and features you prefer in your new system. You need to check whether these features are included in your package or add-on is required.
Reliability: Cloud-based phone systems are dependent on the Internet. So have a solid and secure internet connection. 
Your business: Whether you possess a small or medium-sized business, Cloud-based phones can be a great way to save money on installation and maintenance and provide constant flexibility to make changes to your calling system with your business.
How to find a cloud-based system provider
After deciding that you wish to possess a cloud-based phone system, the next step is to find a provider. Every provider will offer different features and packages at different prices, so you need to evaluate which one best fits your requirements.
The best way to find a suitable cloud-based phone system provider is to do diligent and thorough research. Read company reviews, see if they offer any free trials, and see if they have any recommendations with other small business owners in your industry. Checkout Intratel it is one of the best cloud-based system provider company in Canada. Call us today!