Call Centre Phone Systems & Call Centre Solutions
Call centre operations are at the core of customer service — queue lengths, quality of response, and overall efficiency levels define a good customer experience. From start-up operations to large-scale enterprises, call centres are at the forefront of building lasting customer relationships. As such, it's essential that yours is equipped with the right call centre phone system.

Graduate to a new level of excellent customer service with an integrated VoIP phone and PBX system for seamless and responsive high-volume call management. Intratel offers a fully customizable and scalable call centre telephone system to equip operations of any size with efficient customer response mechanisms.

With reliable on-premise call centre PBX solutions, you can easily monitor and record calls, direct customers quickly using interactive drag-and-drop routing technology, monitor and shorten queues, and generate feedback and performance metrics for ongoing improvement.
Install Contact Centre Telephone Solutions
Intratel offers leading call centre solutions using integrated VoIP business phones and both hosted and on-premise PBX systems. This combined solution can be deployed to both start-up and large-scale call centre operations, providing flexible scalability that mirrors and supports organizational growth.

With leading communication solutions at their core, call centres can be made smarter and increasingly customer-focused / focused on delivering customer success using integrated performance monitoring software that informs organizational success metrics. That is exactly what we at Intratel offer with our advanced phone systems for call centres.
The Intratel Difference
Fully Customizable Solutions
While most providers offer set plans, Intratel strives to deliver personalized service in the form of fully customizable call centre VoIP solutions. Growing enterprises require custom-tailored solutions to support future growth. That means equipping customer-focused teams with the right tools for communicating solutions to those who matter most in business.

Intratel allows you to select the call management features essential to business and do business the smart way. The size of your custom plan is also flexible and scalable, to equip growing businesses with turnkey communication solutions as increasingly complex customer demands come to light.
Delivering Affordable Quality
Without set plans and requiring only minimal investment in the form of VoIP business phones hosted or on-premise PBX systems, you can customize the features of your call centre platform, enabling effective customer service and long-term customer success to grow your bottom line.
Live Answering Services
With our renowned live telephone answering services, we provide 24-7 outbound and inbound call centre phone systems. We are highly focused on coaching and training our representatives to provide the same exceptional service to customers that you have come to expect from an in-house team – while saving your company the cost of hiring, training, and employing in-house support staff. We offer the best live answering service for small businesses in Canada. 
Features You Get with Our Business Telephone Answering Services
Customized packages to suit your individual needs

24-7 Help desk

All calls recorded for quality assurance

Caller ID captured

Sales lead generation

Survey calls

Email / SMS communications & management

Warm transfers / call handoffs for sales leads or escalation

Customized scripts / FAQ available to our agents to handle all types of common calls
Personalized, 100% Canadian Service
Intratel supports your delivery of leading customer solutions by equipping your business with personalized and tailored client support. Our goal is to equip your business with leading communication solutions and future-proof technology, so you can scale your call centre for growth and provide efficient service to the people who matter most in business.
Intratel Communications offers telephone answering services in Toronto that are perfectly tailored to the needs of small and mid-sized businesses. 
Our telephone reception services are more than your average service, as we prioritize customer service for every call, providing live assistance without the need for extra staff or expense. 
Allow us to filter through calls, answer frequently asked questions in your company's specialized style, and provide better customer experiences by increasing communications efficiency and personalizing interactions. 
Whether it's telephone reception or answering services Toronto clients can trust Intratel Communications to deliver superior quality telephone customer service.
Let's Talk Call Centre Solutions
Tell us about your business and the communication solutions you need so we can equip your enterprise with the best contact centre phone systems.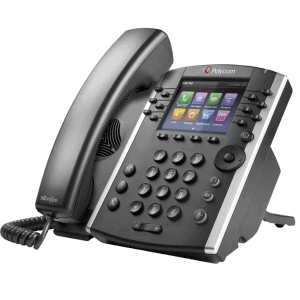 Contact Us Quickly!
Our Call Centre Phone System Features
Behind every quick and effective query response is a smart call management system that keeps customers happy. Design a call centre that's fully tailored according to your business model, so you can handle calls and deploy solutions to queries with the utmost ease. You can expect your enterprise to benefit from the below call centre phone system features that our solutions come loaded with:

Toll-free numbers

: Enable customers to contact you from anywhere, so they can reach out knowing that whatever concern they're calling for can be resolved quickly, and without additional cost to them.

Unlimited lines and multiple extensions

: Shorten queues and increase the availability of agents for optimal response times.

Advanced call management features included in PBX systems

: Direct customers promptly using call recording, call parking, call waiting, and queue monitoring.

Web-based management:

Leverage digital technology to manage calls and route customer concerns accordingly, as well as retrieve

voicemails via email

and access calls and messages through a specialized app on a smartphone extension.

Interactive calling

: Answer calls and respond to queries using the intuitive controls of drag-and-drop calling, eliminating the hassle of learning complicated commands.

Real-time queue monitoring:

Discover bottlenecks in call queues and implement appropriate solutions for improving customer interactions by eliminating long wait times.

Performance tracking:

View issues and agent contributions. Leverage data for tracking and improving overall call centre performance and operational bottom lines.
Call Centre Performance Tracking
As a business grows, so does the number of calls and queries that need your prompt attention — and that's a good thing, especially when you have a strong customer service platform that you can count on.

More than just upselling a loyal customer to new services or placating an irate one, a good call centre takes all of these individual interactions in view to improve general customer experience and innovate on customer success solutions in the long term.

Collecting and analyzing this aggregate data requires a lot of time and effort, but gone are the days of filling out these reports yourself. This is where Intratel's call centre phone systems come into play.

Intratel introduces the next generation of call centre operations and performance tracking. By mapping digital technology on previously all-analog phone conversations, you can leverage advanced software tools to monitor calls and generate real-time and aggregate reports.

View issues:

intercept issues in calls and customer satisfaction in real-time using the interactive call chart that highlights problem times of the day, enabling a quick and effective response to prevent further escalation

Highlight agent contribution:

view individual agent performance and team statistics to provide valuable feedback for improving customer experience, professional growth, and operational bottom-line

Interactive control panel:

use intuitive controls to monitor call centre operations in real-time and compile aggregate information for generating performance reports that inform the organizational bottom line.
Why Combine Call Center PBX and Telephone Answering Services from Toronto 
Small and mid-sized businesses looking to improve customer interactions should seriously consider investing in telephone reception services in Toronto as well as a call center PBX. 
The telephone answering service will give customers a professional introduction to your business, with a virtual telephone receptionist who can answer all incoming calls and direct them toward the right department or person. 
A call center PBX system helps streamline business communications, providing customers with helpful upfront options such as the ability to select different prompts that would guide them in the right direction. 
This allows your telephone receptionists to take fewer calls, while still providing efficient customer service. By combining both telephone answering services in Toronto and a call center PBX, small and mid-sized businesses create a unified platform where customers can interact with their business and receive the optimal experience every time.
Areas We Serve
Intratel offers reliable call centre phone systems to the following Regions in Ontario, Canada.

Stoney Creek

Grimsby

Niagara Falls