Cloud Call Centre Solution
Think about it — cloud-hosted solutions are embedded in our everyday lives. From communication to data storage and even professional collaborations, the cloud is everywhere. For customer-focused platforms, you can take advantage of cloud technology for your call centre services, too.
Why Do You Need a Cloud-hosted Contact Centre?
Support Digital and Voice Interactions in Your Contact Centre
Legacy call centres are built around the value of meaningful phone conversations. A cloud-based call centre allows you to leverage advanced digital technology in creating valuable voice interactions.
Besides valuable interactions, cloud contact centres can capture valuable data. You can understand where your customer success metrics come from, what your team is doing right, and the areas you need to focus on. Your data and historical analytics are stored in the cloud for your review and to help you with performance tracking.
Unlimited Scalability
Cloud call centres are designed to be virtually limitless, so you will have unlimited opportunities for scaling your growth. With a dedicated customer service team, you will have the support you need to grow and deal with the increased traffic of customer demands. 
This unlimited network expansion provides room for an increased number of lines and customer service channels, but without the additional cost required by physical infrastructure and equipment. Cloud call centre expansions can be deployed within minutes, providing maximum flexibility and adaptability when necessary.
Inbound, Outbound, and Blended Solutions
Cloud contact centre solutions provide a three-fold response to customer experience: inbound, outbound, and blended solutions. Inbound solutions are essential to addressing pressing concerns and product or service queries, which require intelligent routing to the right specialist for a fast, quality response. Outbound features, such as predictive dialling and CRM integrations, enable agents to interface with customers and build lasting relationships. Blended solutions enable cloud contact centre teams to share tasks and increase productivity by means of integration with workforce management systems.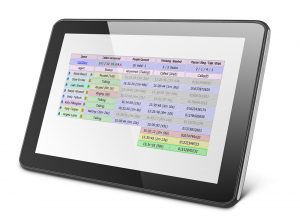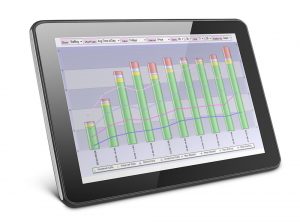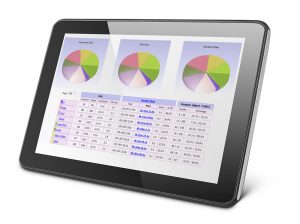 Our Cloud-Based Call Centre Features
Intratel's cloud contact centre features are:
Advanced call management
With call routing and call monitoring features you can direct calls to the right specialists and provide valuable internal feedback to improve performance. 

Set business and after-work hours using customized schedules, programmed in the system to ensure that calls are quickly answered, and messages are tagged and assigned for further action.

Identify and blacklist spam callers, enabling your team to focus on actual customer concerns.

Leverage data security methods with a specialized network for handling calls and recording customer information and interactions to ensure legal compliance and data privacy.
Intuitive controls for seamless collaboration
Enable seamless collaboration among team members using call conferencing and easy-to-manage controls for adding new numbers and team members.

Leverage visibility of call centre status, including agent availability and queue lengths to develop new strategies for minimizing missed calls and improving customer satisfaction.
CRM/workflow management integration
One-click integration with existing CRM or workflow management software to improve transparency in performance tracking and increase productivity.

Track key performance indicators such as wait time, queue length, missed call rate, and customer satisfaction.

API Integration with many proprietary and common CRM systems for click-2-call functions etc.
Establish a global presence
Provide points of contact for customers all over the globe, ensuring high satisfaction and increased customer success due to wide global reach.

Connect with customers all over the world and provide necessary support without the need to set up physical local facilities.

Respond to customer queries virtually during corresponding local business hours, regardless of time zone differences, promoting a good customer experience.

Enter emerging global markets simply by promoting a virtual local presence, enabling customer interactions and satisfaction across time zones, known as the "follow-the-sun" approach to customer service.
Intratel Cloud Contact Centre
Intratel offers cloud-based call centre solutions for start-up and large-scale operations alike. By utilizing hosted PBX systems, cloud call centres allow you to provide fast and effective customer responses. You'll be able to do so by leveraging advanced call management features, cloud-hosted collaboration, and data storage.
Trust Intratel to deliver leading hosted contact centre solutions:
Future-proof technology: leverage the scalability of the cloud and evolving network security to expand call centre operations and meet the increasingly complex demands of modern customer success.

Personalized, 100% Canadian service: get specialized support when you need it to improve the delivery of solutions that customers require.

Cloud savings: reduce operational costs and unlock generous savings. You can  eliminate the need to maintain physical infrastructure and equipment. Then, you can allocate resources to portable and remotely accessible technology instead.
Areas We Serve
Intratel offers cloud-based contact centre solutions to the following Regions in Ontario, Canada.
Stoney Creek

Grimsby

Niagara Falls