If you're a small business owner and are looking for a communications solution that is reliable, cost-effective, and easily scalable with the ever-changing needs of your organization, then hosted PBX may be an ideal choice for you. 
Hosted PBX technology has greatly improved communication solutions for small businesses. It stands to offer considerable benefits to small businesses like yours that need the performance of enterprise-level service without having to invest large amounts of capital. 
In this blog post, we'll explain exactly what hosted PBX is and its advantages so that you can decide whether it's right for your business.
What is Hosted PBX
Hosted PBX is a type of telephony communication solution that allows businesses to efficiently manage outgoing and incoming calls. Great hosted PBX systems come with a host of other advantages which we will address below. 
Hosted PBX differs from traditional PBX in that it is managed remotely by the service provider, meaning businesses don't have to bother with physical infrastructure or managing their own phone systems. 
In contrast, on-premise PBX means that the servers are located on-site. You as the organization must purchase then host the hardware on site and manage everything yourself. 
The upside is that you have complete control of all of your data. Even with hosted PBX solutions like ours, some customer web-based management is still there so you never lose complete control. This may be worth the upfront cost for large corporations. But for small businesses, you simply need to find PBX hosting providers you can trust. 
Why do Small Businesses Choose Hosted PBX Solutions?
Small businesses have unique needs when it comes to their telecommunication infrastructure. The traditional PBX system is often too costly and complicated for many small businesses, so a hosted PBX phone system is becoming increasingly popular. 
This type of telecommunication solution offers a variety of benefits that make it an ideal choice for small business owners. Here are some of our favourites: 
Cost-Effective Solution 
One of the primary advantages of choosing a hosted PBX solution is its cost effectiveness. 
Instead of having to purchase, install and maintain your own hardware, with a hosted PBX you can access all the features you need through the cloud. This makes it much more cost effective than having to purchase and maintain expensive equipment in-house. 
Additionally, many providers offer flexible pricing plans, making them suitable for businesses with tight budgets. At Intratel Communications, we offer contract-free, tiered pricing models with the option of adding on features you'd like. It's a risk-free system that works well for our current clients. Plus, we would hate to charge you for features you don't use. 
Scalability 
Unlike traditional landline phone systems, hosted PBX solutions are incredibly easy to scale up or down as needed. 
Once your business grows and you need additional capacity, all you have to do is contact your provider and they will be able to easily increase your capacity without any downtime or disruption. This makes it an ideal solution for small businesses that are looking to grow in the future but don't want to be tied down by an inflexible phone system. 
Easy To Use & Manage  
Hosted PBX for business need to be streamlined and easy to use for them to add value. 
Most providers offer user-friendly web portals that allow users to manage their accounts from anywhere in the world with an internet connection. This allows users to set up call forwarding, voicemail boxes and other features quickly and easily without needing any technical expertise or IT support staff on hand.
Additionally, providers can also offer mobile apps that allow users to stay connected while they're on the go. 
Flexibility 
A hosted PBX phone system offers flexibility that traditional telephone systems simply cannot match. 
You can access the system from any location with an internet connection and make changes on the fly as needed. This means that your employees can work remotely if necessary without sacrificing productivity or customer service quality due to outdated technology or long distance charges associated with traditional phone systems. 
Why Small Canadian Businesses Choose Canadian PBX Providers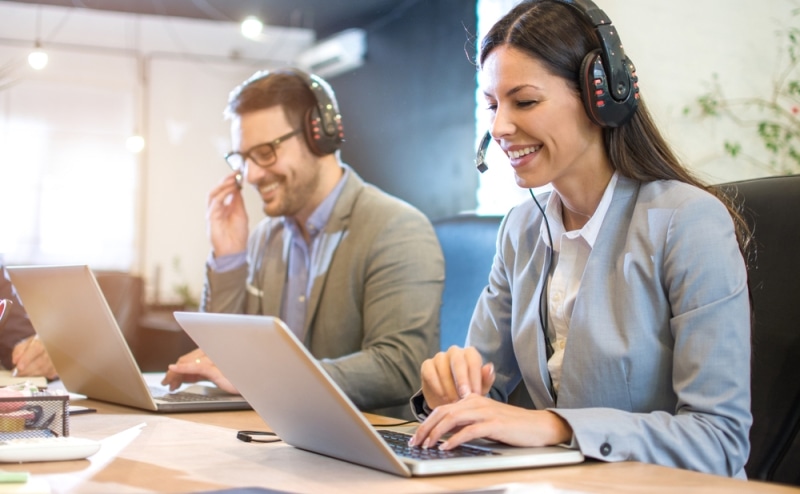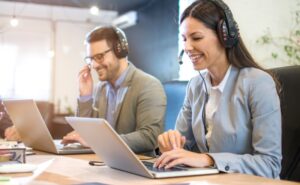 Small Canadian businesses turn to us to provide Canadian telephony services. Whether you are a startup or an established firm, Intratel can make sure your telecommunications needs are taken care of with our Toronto hosted PBX service. 
The Toronto hosted PBX offers businesses reliable phone service at an incredibly competitive price that simplifies transition and installation — both for today's requirements as well as extending into the future. With up to date policies and practices, top notch customer support and unbeatable prices, it's easy to see why Canadian businesses choose Intratel Communications when searching for Telecommunications solutions.
Get a Hosted PBX Solution for Your Small Business Today
Hosted PBX solutions offer a range of benefits that make them ideal for small businesses looking for a reliable yet cost-effective telecommunication solution. They are cost effective, easy to use and manage, scalable, and can be accessed from anywhere with an internet connection – making them perfect for today's fast-paced business world! 
So if you're looking for a reliable telecommunication solution that won't break the bank – consider investing in Intratel's hosted PBX solution. Get A Quote Today!