Business Phone Service Features
Business phone service from Intratel are packed with leading connectivity and communication features designed to help you turn every phone call into a productive customer interaction or collaborative opportunity.
Get these features with our business phone service:
Toll-free numbers for convenient access to customer support
Unlimited Canada and US calling for coast-to-coast and across-the-border reach
Low international calling rates for scaling global operations
Unlimited lines and scalable extensions for fast customer response, depending on the availability of high-speed bandwidth
Advanced call management features including fully customizable IVR or auto-attendant, caller ID, call waiting, call parking, call queuing, music on hold, and call notifications
Extension monitoring and call recording to support initiatives for improving customer response times
3-way calling for seamless team and vendor collaboration
Full mobile integration with compatible smartphone applications and a web-based call management platform
Voicemail-to-email retrieval for fast message delivery and response
Digital two-way faxing for clear and secure document transmission
Multi-point redundancy built-in through digital call management using popular phone services such as PBX and VoIP
Low investment required — all you need is a business phone line!
Additional Features for Business Phones
Broaden your reach and enable successful customer and partner interactions with these unique business virtual phone system features from Intratel and leverage their combined power with advanced call management solutions:
Find Me and Follow Me: reduce the number of missed calls and connect with customers and vendors alike the first time using a dedicated smartphone extension
Per extension voicemail: customize each voicemail inbox and deliver memorable, personalized service starting with customized greetings and settings
Additional features: remote message retrieval using voicemail-to-email, schedule-based call routing for faster customer response, hunt groups, extension paging for incoming calls, BLF monitoring, and call transferring.
The Intratel Advantage
Fully Customized Solutions
Intratel equips businesses with leading phone services and advanced call management solutions, no matter the current size of operations and projected future growth. Our business phone services are 100% scalable - so whether you need two or ten lines today and double by tomorrow, we can support operations by supplying the exact number of lines and extensions you need to achieve your customer outreach goals.
Flexible Service
Our business phone services don't come pre-packaged - each plan is carefully tailored to ensure access to leading communication solutions without being restricted by your budget. Unlike a lot of our competitors, Intratel offers a no contract, no lock-in guarantee, allowing maximum flexibility as you explore available phone services and solutions and find the right fit for the demands of your business.
VoIP and PBX Integrations
Upgrade your business phone lines to modern connectivity solutions and hosted integrations. Our business phone services are fully compatible with VoIP phones and PBX services, providing you with unparalleled call management and remote collaboration features.
Integrate your business phone lines with VoIP and either hosted or on-premise PBX to leverage advanced hosted solutions like network connectivity and next-generation call management features like web-based monitoring and call recording essential to call centre operations and follow-the-sun customer support. Enjoy future-proof communications through constant network and technology upgrades when you sign up for a business phone service with Intratel.
Available VoIP Business Phones
Are you still using old, traditional telephone hardware? Upgrade to next-generation phones to fully leverage advanced call management features included in your business phone service plan.
Check out some of the leading business phone models in the market, and enjoy generous discounts when you purchase any of these handsets along with your business phone service plan:
Yealink W60P Cordless DECT VoIP phone: perfect for team members always on-the-go, particularly in fast-paced industrial settings
Grandstream GXP2160: a powerful high-end handset packed with the latest in call management
Polycom SoundStation IP 5000 Conference VoIP phone: enable seamless remote collaboration and enjoy clear, high-quality call experience
Polycom VVX1500 Videoconference phone: leverage the power of combined voice and video calling with a touchscreen interface
Polycom VVX 600 Series Business Media Phone: enrich remote collaborative environments and team productivity with this all-in-one voice and video calling device
Polycom VVX 400 Series Business Media VoIP Phone: enjoy clear call quality with this mid-range solution perfect for large-scale operations
Polycom VVX 201 Business Media VoIP Phone: leverage HD voice technology with this two-line SIP business phone designed for medium-sized operations.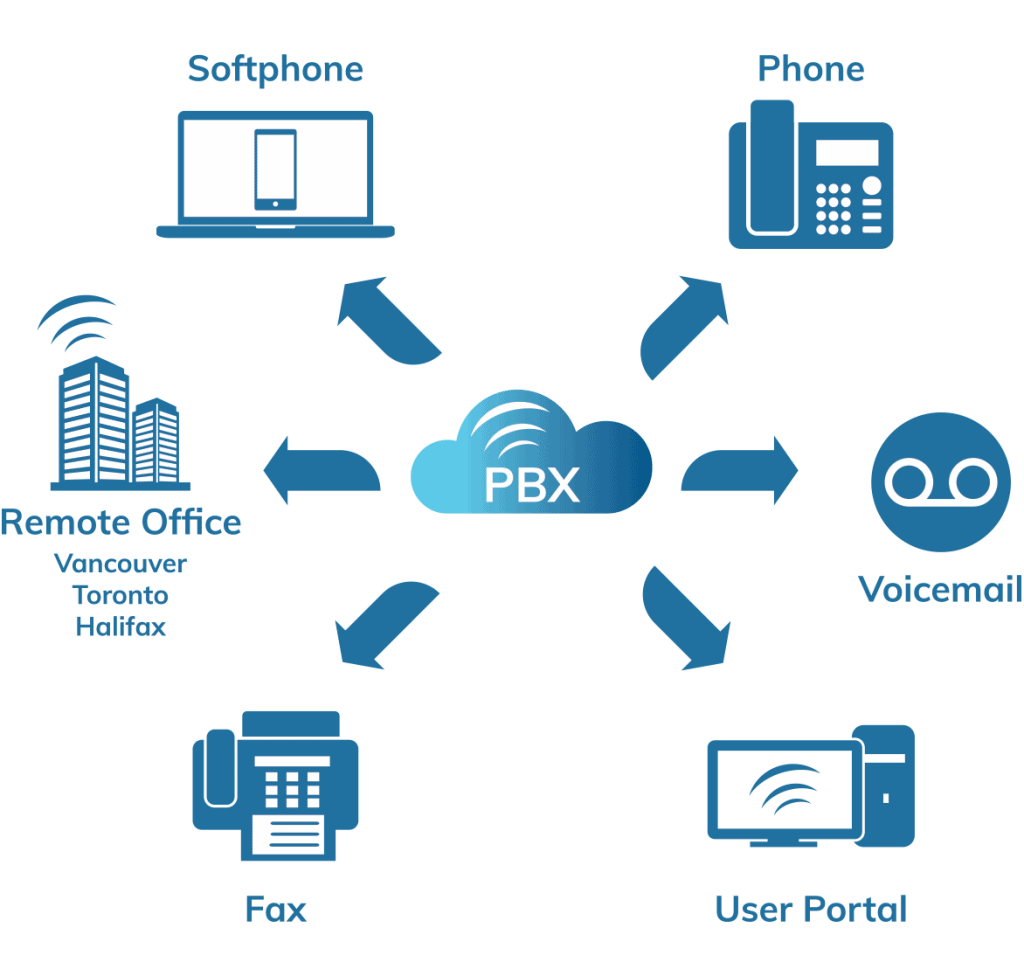 View the VoIP business phones we offer
Our Service Guarantee
At Intratel, we pride ourselves on delivering leading business phone services and advanced call management solutions to businesses in the GTA — but without the restrictions of pre-packaged plans and lock-in periods in contracts.
Unbeatable, Personalized Service
At the core of our business phone services is an understanding of the level of customer service you deliver - and in turn, count on to keep your customers happy. Intratel offers fast, effective, and personalized response to each query, building comfort and familiarity with each of our clients and their specific business requirements. Our guarantee is fully customizable business phone services, ensuring the right communication solutions and support for your growth ventures.
Delivering Affordable Quality
Unlock generous savings with a fully customized business phone plan tailored according to your needs, without the restriction of contracts and lock-in periods. Get exactly what you pay for, and scale phone lines and extensions for growth according to your budget.
Satisfaction Guaranteed
At Intratel, your satisfaction is our guarantee. Our priority will always be to deliver advanced call management solutions tailored according to the size of your operations and projected future growth. Empowered with future-proof communications, you can expand the reach of your business one phone conversation at a time.
Let's Talk Business Phone Services
Get in touch today and let us know about your business and communication needs. We have a solution just for you!